Local and Trusted Since 1965

Meet Our Staff Team
Customer Reviews
Grant Stailey is the owner and president of Denver's own Stailey Insurance Corporation. Grant is a fourth generation Coloradoan and insurance was prevalent in his family history, with two generations of insurance workers in both his father and mother's families.

In 1965, Grant's father, Mr. Jim Stailey, and Mr. Tom Parker established Stailey-Parker Agency, Inc., in Denver. When the torch was given to Grant, he continued to carry their heritage and vision by protecting his customers with policies underwritten with 40 years of security and protection.

Policies are important, but the people who service them are just as important. This is why Grant has assembled a staff of licensed individuals who see themselves as a branch of a tree that has been fruitful in providing insurance needs since 1965.

Their dedication is not to be bigger but better. This dedication to being better is evident at Stailey Insurance Corporation each day, just as they've done for 40 years, they serve people in a personal way. More than 4,000 individuals and families and over 1,500 businesses are insured with the right policies and backed by an agency built on integrity and reliability.

Meet Our Staff Team
Customer Reviews
Multi-Service Insurance Agency
You can expect many services from Stailey Insurance. Our staff assists you when you have a claim, and works with you to determine your needs. We offer you a choice of insurance plans and programs, and strive to find the best combination of price and coverage.

Stailey Insurance offers an analysis of your complete insurance needs, giving you wide-ranging choices of insurance plans and programs. We move quickly to get fair, prompt settlement for your claim. We are a professional agency dedicated to personal service, and we look for ways to save you money while keeping your assets properly insured.
Core Values of Stailey Insurance Corporation
Friendly and Welcoming
Honest and Reliable
Done Quickly and Error-Free
Attentive and Responsive
Caring and Understanding
Respectful and Courteous
Professional, Competent and Confident
Personalized-Making Customers Feel Known and Valued
Association Membership
Stailey Insurance is a member and proud supporter of the Brewers Association, offering the knowledge and expertise to provide the correct insurance options for your brewery. We have partnered with the industry's top insurance carriers to align you with the best coverage and premiums available, so you can focus on running your business with peace of mind. From start-ups to existing breweries, Stailey can help with appropriate coverage along your journey so you don't overpay for what you don't need.
Homeowners and Condominium Associations require insurance for varying exposures. There are many carriers and markets that we can offer here at Stailey Insurance Corporation to fit your Association needs. As members of the Community Associations Institute (Rocky Mountain Chapter) we have the knowledge and proficiency to take the hassle out of finding the right company. We are dedicated to doing the research for you so you can focus on running your association.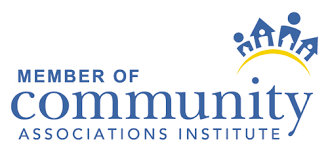 Back to Top